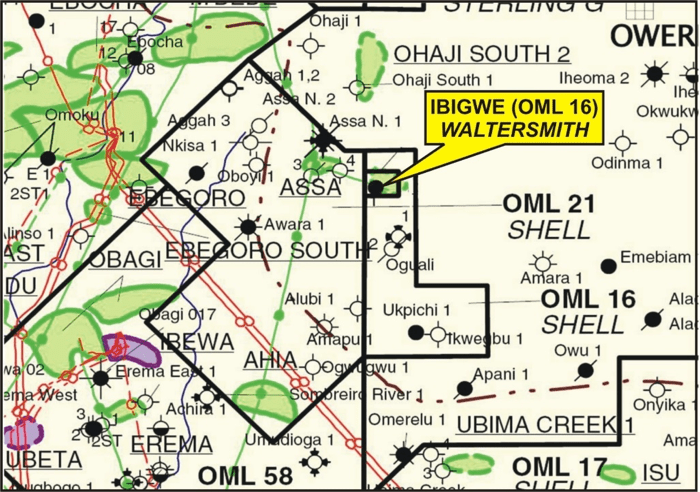 OML 16
Waltersmith is the Operator of Ibigwe marginal field OML 16 located in Ohaji/Egbema Local Government Area of Imo-State.
As operator, Waltersmith manages the day-to-day operations, initiates growth targets, optimize production and sustenance for the field, explore, appraise and develop potential Ibigwe Field upsides.
Since acquiring the block in 2004, we have successfully operated the Ibigwe field with a wholly indigenous team, increasing production levels through the deployment of an early production facility (EPF) of fit for purpose well and successful execution of development drilling and workover campaigns etc.
Over the years, the Company has worked with several financial institutions in the financing of various projects and continues to enjoy a very good relationship with these institutions who participated in the successful arrangement of debt financing for field development activities.
OML 34:
Waltersmith has a 3% working interest in OML 34 located in Western Niger Delta and covers an area of some 950km2 onshore Nigeria.
In 2012, Waltersmith participated in the SPDC JV divestment program as part of the ND Western Consortium that invested in the successful acquisition of a 45% interest in OML 34. Waltersmith has an 8.3% in the ND Western consortium.
The producing fields in OML 34 comprise four fields namely: Ughelli East, Ugehlli West, Utorogu with total flow station capacity of 105Mbpd, while the three NAG plants – Utorogu NAG-1, Utorogu NAG-2 and Ughelli-E NAG plants have a total capacity of 600 mmscfd.
OML 34 plays a major role in Nigeria's gas supply portfolio as it is a major supplier of gas for power generation in the country.
In 2016, an Asset Management Team (AMT) was formed with the main purpose of increasing production, efficiencies and maximizing value from the asset. The AMT comprises of personnel from all the shareholding companies, with ND Western taking the lead.
As a member of the AMT, Waltersmith has further developed its capability in managing large scale complex gas development.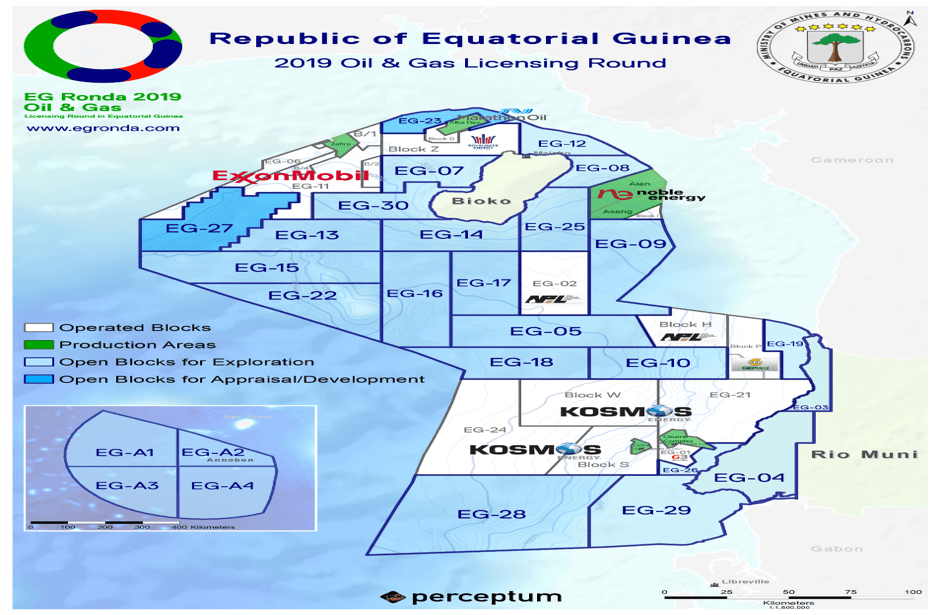 BLOCK EG-23
Block EG-23 has a total area of 592 square kilometers and located offshore in water depths of 50-100m.
Following a competitive bidding process in Equatorial Guinea's 2019 licensing round (EGRONDA 2019), Waltersmith was awarded an 80% stake in Block EG-23 located in Equatorial Guinea's Niger Delta basin. We have also been designated Operator of the asset.
Together with partners Hawtai Energy (HK) Limited and GEPetrol (the National Oil Company of Equatorial Guinea), a draft PSC has been successfully negotiated and awaiting execution with the Ministry of Mines and Hydrocarbons who doubles as the Concessionaire and the government of Equatorial Guinea.
Sign up to Receive Newsletters
Subscribe and receive news and information about new trends.