In recognition of the impact our social investments can have on the community and the society at large, we have invested in community projects that promote social cohesion and economic empowerment. Our continuous connection and dialogue with local stakeholders, state government, local leaders and communities help us remain accountable and relevant and in turn ensures that we employ a focused approach to meeting the needs of our communities.
Projects done/On-going initiatives:
Promotion of educational development by investing in STEM and provision of science laboratory equipment;
Initiation of the Waltersmith unity football cup;
Construction of Ochia secretariat and Clinic complex;
Construction of Ochia ultra modern market complex;
Provision of mini-buses for youths in Assa community;
Construction and reticulation of solar powered water projects;
Scholarship awards to deserving students in our host communities;
Reconstruction of existing educational facilities;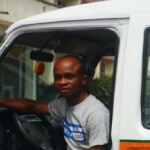 My name is Nduka Light and I am one of the beneficiaries of the transport scheme project. This project is very good to me and I am making money from it. There are days when I make between N10,000 – N13,000. However, some days I can make as low as N7,000 – N8,000. I save between N5,000 – N6,000 daily while I have to mange the rest. Since the bus was given to me, it has not given me problems. I don't have to incur so much on maintenance and because the vehicle is very strong for my use, I believe before 8 months I can repay the money for the bus.

As for Waltersmith, they have done marvelously well an I advise my other colleagues who are also beneficiaries and are having some challenges to go and learn the technicalities of the vehicle and drive it by themselves.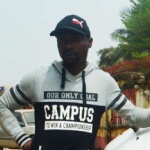 My name is Zebulun Enoch Eze and I am from Assa-Umobi community. If I tell you how I feel, maybe it will fill-up a full-scarp sheet. I thank God for this opportunity from Waltersmith to remember us for this type of scheme. It is helping families and not just the youths who are the immediate beneficiaries.

Though I am the one driving the bus, but it is not just me alone that is gaining from the vehicle. There is the need for the scheme to continue. The reason is because as one of the beneficiaries, it has changed my life as I was nowhere to be found. I usually have a savings of between N4,000 to N5,000 after taking out my expenses.

Going forward, I suggest that in the process of selection, the prospective beneficiaries should be sent for lectures and trainings, in a bid to help some if our brothers who are inexperienced and are using these vehicles.

This will go a long way in making things better.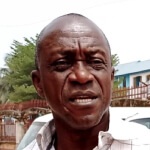 My name is Professor V.C. Nwulu. The genesis of this project was when lanlords requested that their youths be given buses. This empowerment scheme is a laudable project because it keeps the youth busy, it keeps them engaged and keep them making money. If they manage it well, it is going to be like a floating scheme for more beneficiaries.

The advice I will give to any of the beneficiaries today or tomorrow is to find a way of making sure that you are the persons driving the bus in which case you will handle it like your baby.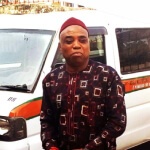 The transport scheme has reduced the youth restiveness and unemployment in our communities. Since some of the youth have benefited from the scheme, they come out from the creeks and they will be useful to themselves and the society. We are happy about it.

A lot of persons applied for this but they did not get it. Those that have not gotten today might get it tomorrow. We are still hopeful that Waltersmith will bring more for those ones who want to go inti transport scheme business.